---
MikroTik Password Recovery Tool Windows
Demo available for testing purposes. Full version for $10.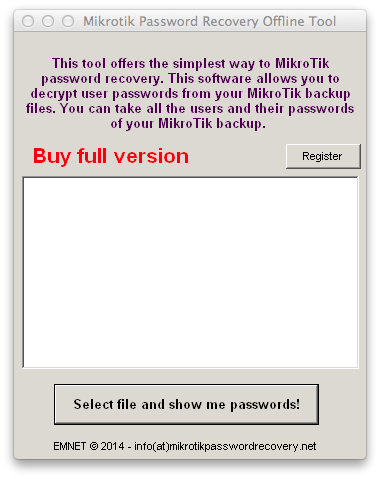 ---
MikroTik backup file to text (RSC) service
Backup file to human readable text file (RSC). Your settings will be viewable by any text editor. For this time, this service is a manual process, so send a backup file to recovery@mikrotikpasswordrecovery.net and we will start a reversing process of recovery. Service cost 29$/h per one backup file. If we successfully recover it, we send you message to make a paypal transaction and then we send you RSC file.
---
EMNET © 2019 - info(at)mikrotikpasswordrecovery.net